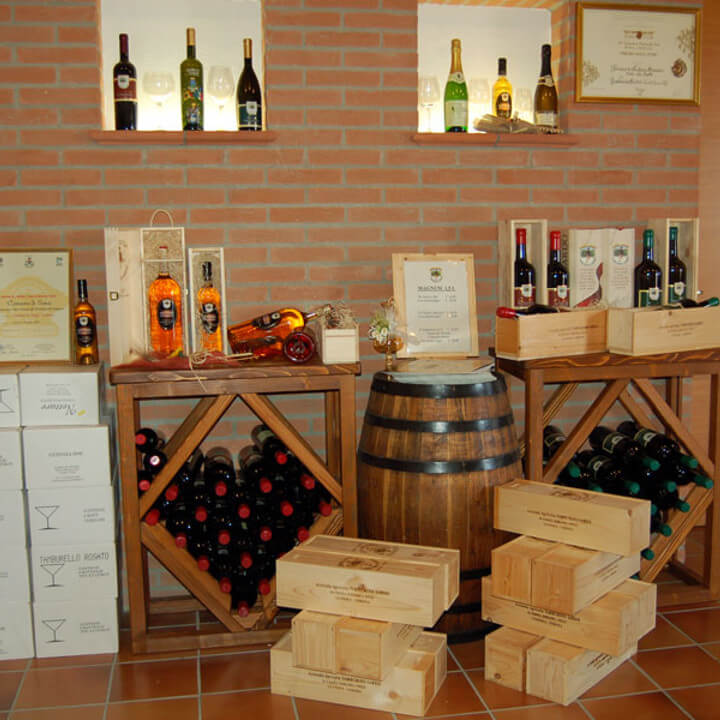 Wine shop Azienda Agricola Tamburino Sardo of Fasoli Stefano e Giuliano
Custoza is a generous land with picturesque scenery and historic sites to discover and, above all, a producer of fine grapes. The wine here has always been the true expression of this strip of land, its qualities and its character.

Some of the praise must go to the climate the area enjoys as the terraces of these morainal hills are constantly brushed by the currents of air from Lake Garda which help to create a soft, velvety, fresh, light and enchanting product.
The terrain and soil are absolutely ideal for the growing of the vine and this, together with the locals'love ofthe land and experience in wine producing have brought about the distinguishing features of "Bianco di Custoza", as recognised by the "Denominazione d'Origine Controllata".

In addition to this label, in 1972 the "Consorzio di Tutela del Vino Bianco di Custoza" association was set up to defend viticulture in the area of origin, co-ordinate the various production stages and promote the image of Bianco di Custoza.

All the batches ofwine from the associated producers are checked before bottling and only after due analysis are they permitted to bear the association's label which thus represents an assurance of quality for the consumer.