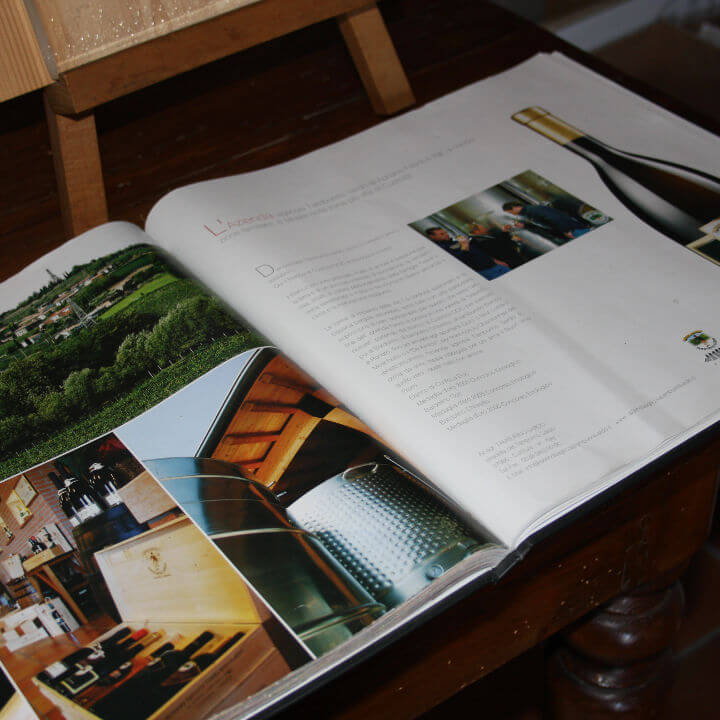 Company Azienda Agricola Tamburino Sardo of Fasoli Stefano e Giuliano
The Tamburino Sardo family run vineyard of Adriano Fasoli and sons, is located at the highest point of Custoza, known as Tamburino Sardo, where the heroic Sardinian drummer fall. Here the Bianco di Custoza D.O.C. can be recognized by its nose.

This white has won many prizes and is the fruit of the family's love and enthusiasm for the land, and care and skill in wine making. The harvest is personally supervised by the Fasoli family and its timing is carefidly selected over three difforent stages according to the weather and the ripeness of the grapes.

The vintyards, which are groom in the 'cordone speronato'or the classic 'pergola veronese' corifigurations, each have their own particular exposure to the sun.
For this reason the cellars of the Fasoli vineyards produce a variety of the 'exquisite nectar', including Bianco di Gustoza D.O.C., Bardolino Chiaretto, Tamburello Bianco and Rosato, the sweet and dry sparkling wines such as "Moschetto" and "De Amicis", and finally Chardonnay del Veneto. The result is that the Tamburino Sardo has over the years become stopping off point de rigeur for those who love to drink wine and a chance to drink a wine made with love.

The production was even more enriched when Valpolicella wines (Amarone, Valpolicella Ripasso, Valpolicella Superiore), joined the field. Valpolicella was owned by the father of Manuela, who married Giuliano, son of Adriano, and this is how the winery expanded on a wider territory.